TRO-V
Building exploration projects into Mines-- while maintaining a balanced share structure. Over $19 M has been expended by Taranis and other companies on the current portfolio of properties in British Columbia, Canada and Northern Finland.
THE COMPANY
Looking for the Thor SIF Map? - Click Here!
Looking for the Naakenavaara IHRE Images? - Click Here!
Taranis Resources Inc. is a publicly-traded exploration company that has a number of exciting projects in Finland and British Columbia, Canada. With only 40,874,989 shares issued and outstanding (52,771,657 shares on a fully-diluted basis), our company is well-positioned to benefit our shareholders.
Canada
Thor (Ag, Zn, Pb, Au, Cu): Taranis has assembled a 1,801 Hectare (18 km2) land position that includes Crown Grants and Mineral Tenures over an expansive Ag-Pb-Zn-Au-Cu deposit that is interpreted to be a highly deformed massive sulfide deposit. Roscoe Postle Associates Inc. has completed an NI 43-101 Resource estimate of the deposit, but there is considerable exploration potential outside of the known deposit. You can read more about the exciting exploration potential on this project by clicking here!
Finland - Kittilä Copper-Gold Belt ("KCGB") - 73 km2
This area in Finland consists of a number of advanced and early stage exploration projects. Most of the geologic formations within this area that host copper, gold, cobalt and nickel are horizontal lying - making many of the targets close to surface and potentially bulk-mineable. There are also higher grade areas with over 3% Cu/CuEQ that show potential for higher-grade deposits.
Naakenavaara (Cu, Au, Co, Ni): After completing extensive early-stage exploration in 2010, Taranis is convinced that the Naakenavaara project has what it takes to host a world-class Copper-Gold-Cobalt-Nickel deposit. Between 1972 and 2001, the Geological Survey of Finland drilled 35 holes (5,050.7 m). The Naakenavaara project covers 13.8 km2 of a feature known as the Naakenavaara Syncline, and is truly a "district-scale" target. There are two types of targets that Taranis is pursuing on this property, and these include wide zones of low-grade stratabound disseminate-style mineralization similar to the Aitik Mine in Sweden, and finally an Outokumpu-type massive sulfide target for which the company has found compelling evidence.
Riikonkoski (Cu, Au): Taranis has recently acquired the Riikonkoski Copper Deposit (8.7 km2) located only 6.5 km west of the Naakenavaara Property. The Geological Survey of Finland has completed 72 drill holes in the early 1970's (16,326m) and has identified three main bodies of mineralization that include the following Historical Resource.
Kettukuusikko (Au): This project (4.76 km2) occurs in the Sirkka Fault Zone and lies about 5 km northeast of Naakenavaara. A small gold deposit that is amenable to open pit extraction has been delineated with 61 drill holes, and has been drilled-off on 25 m centers. Taranis undertook an NI 43-101 resource evaluation of this project in early 2011 and identified 90,000 Ounces of Au (Inferred). Special emphasis was placed on expanding high-grade gold mineralization previously discovered in the Kettukuusikko North Zone, and a number of airborne and ground EM conductors have been identified in the North Zone that remain untested, and are within several hundred meters of known multi-ounce gold intercepts. The Fault that hosts Agnico Eagles' Kittilä Gold Mine (>4 M Oz. Au) 15 km to the northeast, may intersect the Sirkka Fault Zone on the Kettukuusikko project under the North Zone, forming a large target that already is known to contain multiple ounce gold values, but has not been explored!
Mavrik (Cu, Au, Ni, Co): Mavrik (1.94 km2) was discovered in the summer of 2011 during a regional exploration effort that involved the use of a large airborne EM system. During the ground proofing of the airborne anomalies, Taranis geologists discovered that the area was covered by a large gossan that was highly anomalous in copper, nickel, cobalt and sulfur indicating a prospective ore deposit.
Nälkäjärvi (Cu, Au): After a regional geologic review of the area, it was discovered that a copper occurrence had been discovered in the late 1960's by the Geological Survey of Finland, that included 2.59% copper over 2.7 meters in prior drilling. None of this old core has ever been sampled for gold, and the close relationship of copper and gold in the KCGB would suggest that additional evaluation is warranted. This property is 2 km2 in size.
Holkkuanvaara-Matara: This area is very large (35.74 & 5.78 km2 respectively) that includes a number of Mining Claim Applications that cover a previous Mineral Reservation in the area that connects the above properties. It is considered highly prospective for other copper-gold deposits, and has received almost no drilling. Taranis has completed extensive geophysical surveying in the area, including ground geophysics and SkyTEM helicopter surveys. This area includes another copper occurrence called Bolder, that has special geological significance to the area.
Sign up for News Releases, Information Updates and other shareholder material released by Taranis at Constant Contact: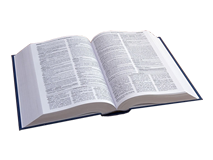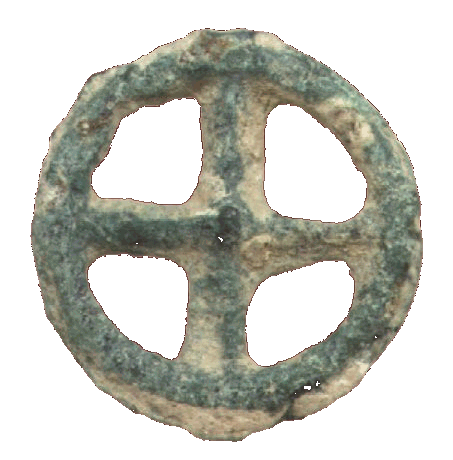 We're Pushing Thor to the Next Level!